Before getting started, you may wish to import some demo products.
Now that there are some products available in your shop, you can display them on your site using 3 different features:
1. The Shopr widget
This will display a carousel of products in any widget area. You can add this feature from the Appearance > Widgets section of your dashboard.
2. "Shop the post" features
You can also add the same type of product carousel to any blog post. Simply click the "Shopr" option in the post editor and you will be shown some options to display products from a Collection.
3. The [shopr] Shortcode
You can add the [shopr] shortcode to any post/page to display a grid of products. If you want to change the options from the default layout/settings, you may wish to generate a more advanced shortcode by going to the Shopr > Shortcode Generator page.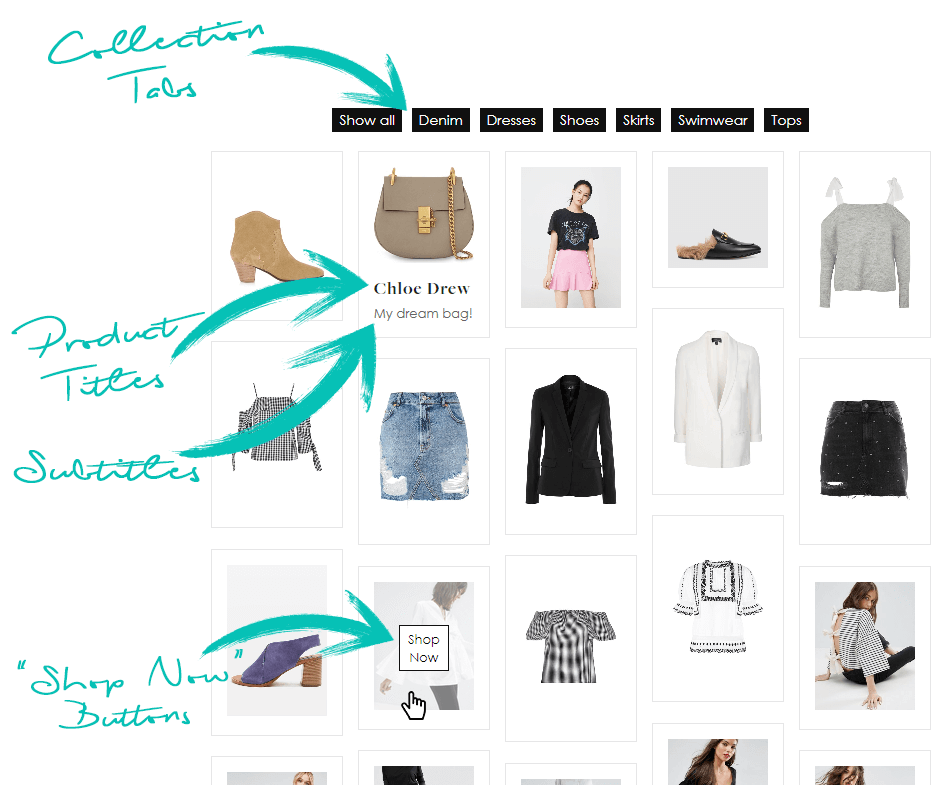 You can also change the appearance of the Shopr page from the "Shopr" tab within the Customizer.