If you are using a pipidg WordPress theme, it is very quick and easy to display a Shopr "Shop the Post" feature for a blog post on the homepage. For example, let's say we want to show a list of products above the "View Post" button like this: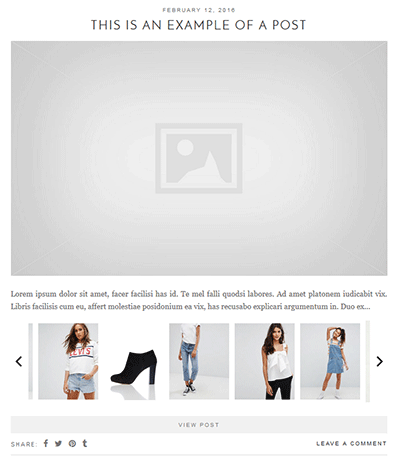 Before getting started, you should import some demo products or add some of your own product links.
After creating a collection of products, you can assign it to a blog post by using the option in the post editor. See the example below:
This will automatically display the products on the homepage when you are using a suitable post layout, e.g. excerpt or layouts in our Etoile theme. The really good news is that this setting will automatically transfer to any pipdig theme. So if you switch themes in future, all your shopr collection will keep displaying for the blog post in the new layout.