Note: if you are starting a brand new blog with no content, you may wish to import our demo posts before proceeding with this guide.
You can customize the look, style and layout of your theme by going to Appearance > Customize in the dashboard.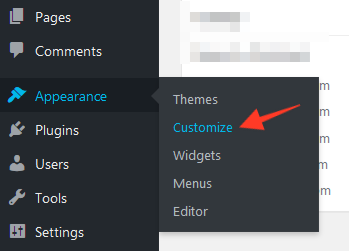 You can setup all kinds of changes, such as adding post sliders, moving the sidebar and changing the fonts and colors. You will find instructions for each option inside of the tabs on the left side of the Customizer. Any changes you make will not be visible on your live site until you click the 'Save' button. So you can play around with different options and find out what works best with your blog, then put the changes live as soon as you're ready.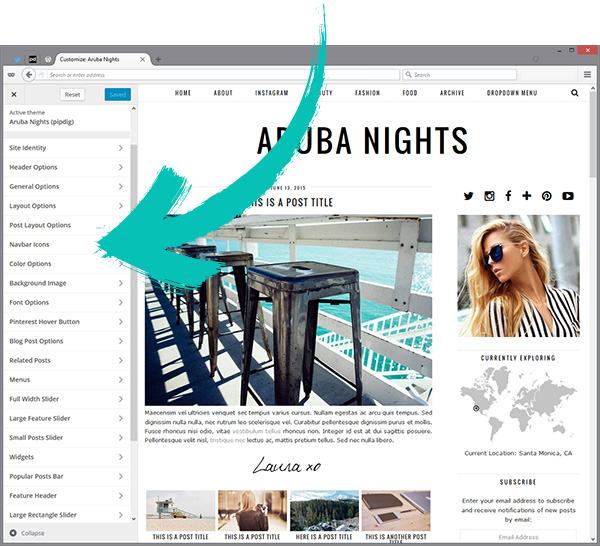 We created a quick video of us playing around with the Style & Light theme options:
Want to change the fonts used in your theme? You can read about the options available in this article.
What's next?
If you've been following the steps in our Getting Started guide, you should now be up and running with the basics! At this point, you will need to regenerate your site's thumbnails via this guide, if you have not already. You can also find lots of extra tips and tricks in our WordPress Knowledgebase.
Article tags: color, colours, colour, cutomizer, customiser, customize, customise, layout, background colour, posts carousel, sliders, slideshow, slider