It is possible to connect the Shopr plugin with any "List" from Shopstyle Collective. This will then automatically display the products from that list, rather than adding each one individually in the Shopr plugin.
The List will be automatically updated whenever you add new products from Shopstyle Collective.
Follow the steps bellow to display a Shopstyle Collective List with the Shopr plugin:
1. Connect your Shopstyle account by going to Shopr > Settings
2. Now let's create a List in Shopstyle. Head over to their website and log in.
3. Click the "Search" option on the left side of the screen:
4. Search for any products you'd like to add to your List.
5. When you hover over a product, it will allow you to add it to a List.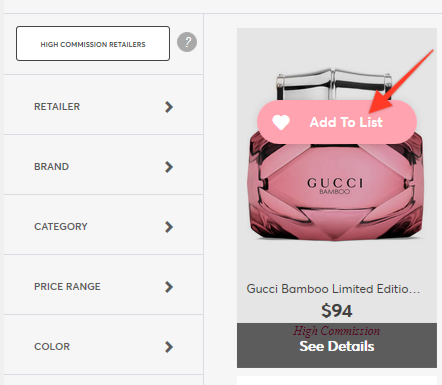 6. Create your list and give it a name. You can add as many products as you like to the List.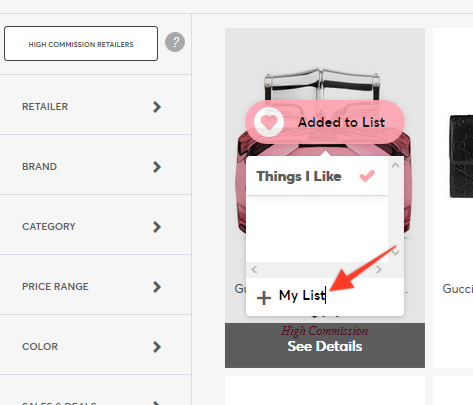 7. When you have finished adding products, go to the "Lists" menu item on the left of the screen.
8. Select the List you would like to use, then copy the List ID to your clipboard.
9. You can now display the products from this List by copying the List ID into any Product Collection in Shopr. For example:
After adding a Shopstyle List ID to a Collection, the products will be included everywhere that Collection is displayed. For example, you can display the products in a "Shop the post" style carousel via this guide or a widget in your theme using this guide.