All of our WordPress themes include deep integration with Instagram. We are an an officially approved Instagram for Business provider, meaning you can connect your account directly to your pipdig theme to show your latest images in a safe and secure way.
How to connect your site to Instagram:
1. Go to pipdig > Instagram in your dashboard to connect your account: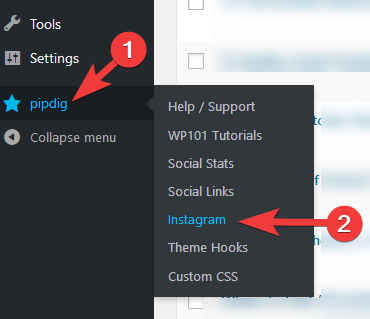 2. Click the link to go to our authorization page.
3. Copy and paste the Access Token into the option shown below. If the settings have worked, a message will display at the bottom of the panel saying "You are successfully connected to Instagram":
Once connected, you can activate the various Instagram features of your theme, such as the Instagram Widget or Instagram Feeds in the header/footer of your site.
Article tags: ig feed, instagrma, instagrm, Instagram plugin