All of our WordPress themes include various Instagram widgets/features. Unlike other theme providers, you can show your recent Instagram posts on your blog/website without needing any 3rd party plugins.
How to connect your site to Instagram:
1. Go to pipdig > Instagram in your dashboard to connect your account: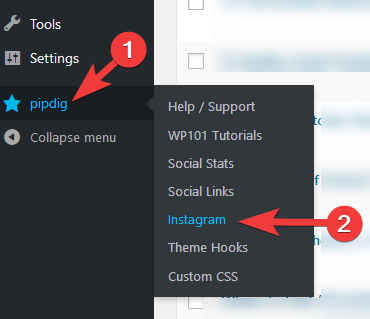 2. Follow the steps to create an Access Token. Copy the Access Token into the box and click the "Save changes" button.
3. If the connection is successful, a message will display saying "Success! This site is connected to Instagram".
Once connected, you can activate the various Instagram features of your theme, such as the Instagram Widget or Instagram Feeds in the header/footer of your site.
Article tags: ig feed, instagrma, instagrm, Instagram plugin