You can display your Instagram feed in multiple locations of any pipdig theme using the options in the Customizer. Please note, if you would just like to display your Instagram feed in your sidebar, we recommend using our Instagram widget instead.
Before starting, please make sure that you have connected your site to Instagram.
How to display Instagram in the header/footer
1. Go to Appearance > Customize in your dashboard: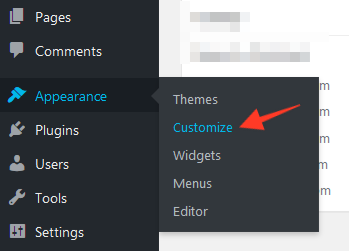 2. Look for the "Instagram" tab in the options on the left:
3. You can now select where you would like your Instagram feed to appear using the options: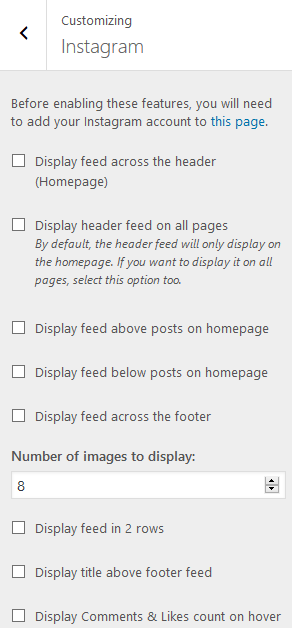 You can also change some extra options such as enabling "likes and comments" on hover or setting up custom colors.
Article tags: ig feed, instagrma, instagrm, instagram strip