You can use use Post Categories to group posts together and then display them on a page/menu item on your site.
First, you need to add your posts to the categories you would like to use, such as Music, Travel, Fashion etc. You can do this whilst editing any post by looking for the "Categories" section on the right of your screen: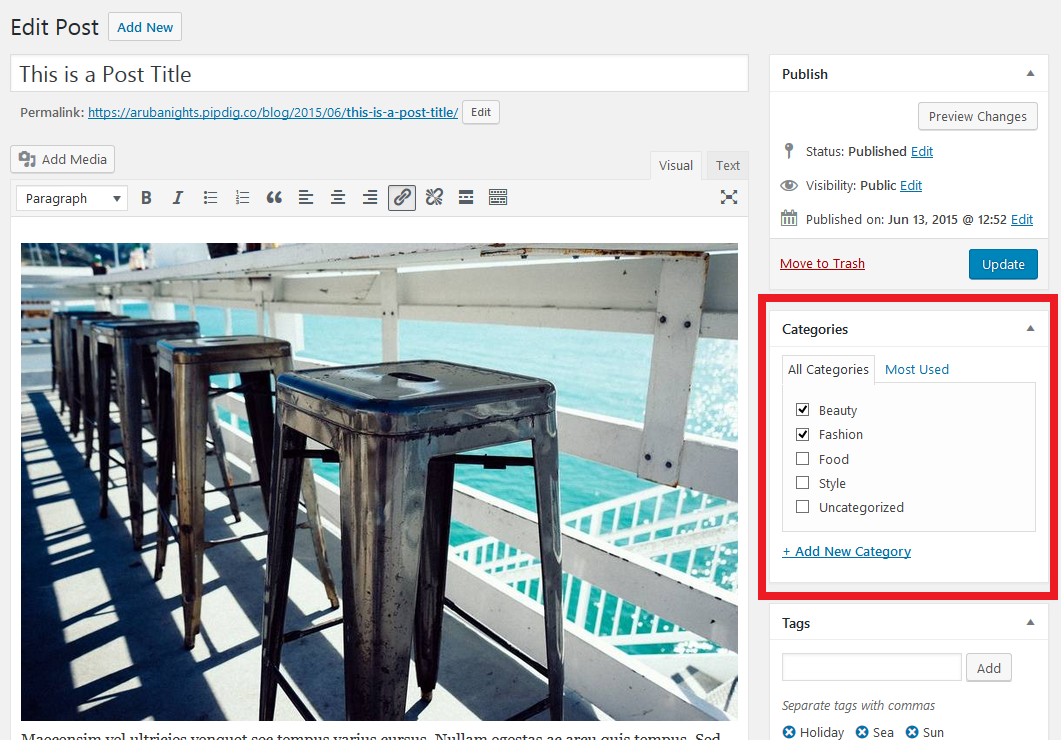 You can add a post to as many categories as you like. After you have included some posts in a category, you can then add this category to the main menu of your site. You can edit the menus by going to Appearance > Menus in your dashboard.
Note: make sure you select the "Categories" section of the menu box. As shown below: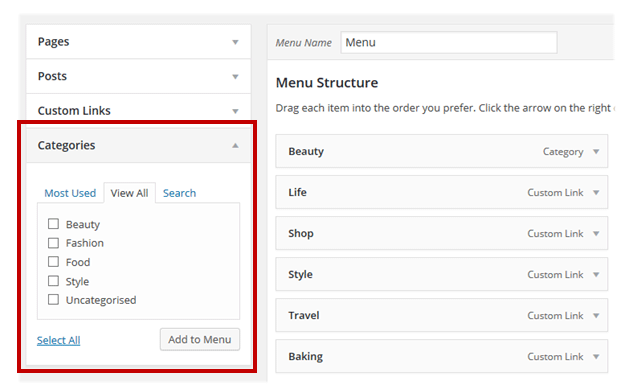 For more information about setting up menus in WordPress, please see this guide.
The video below shows a quick example of how to link your post categories to a menu. This video assumes that you have already created Post Categories with some posts in them.
Full video example
Article tags: post categories, categorize, categorise, posts, dropdown