The Featured Post Widget can be used to display a specific post. You can include the post title, thumbnail, excerpt and a "View Post" button.
Follow the steps below to use this widget:
1) Go to Appearance > Widgets in your WordPress dashboard.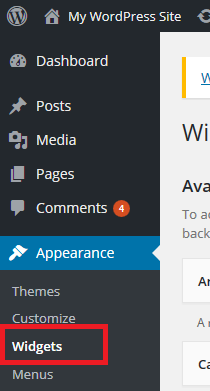 2) Select the widget called pipdig - Featured Post and assign it to any widget area, e.g. "Sidebar".
3) Now you can select the post you want to feature, as well as the type of information you want to show.
Please note that only Published posts are able to be shown in this widget. If a post is in Draft status, it cannot be shown.
4) Click "Save" and you're done!
This widget is currently designed to be used in the sidebar only. It may have unexpected results in other positions. If you'd like to use the widget outside of the sidebar, let us know in the comments below and we'll add that to the future update 🙂