The "Social Sidebar" feature displays each of your Social Media Links on the side of the screen.
You can view an example of this feature in this preview of our Aruba Nights theme. This option is available in all of our themes though.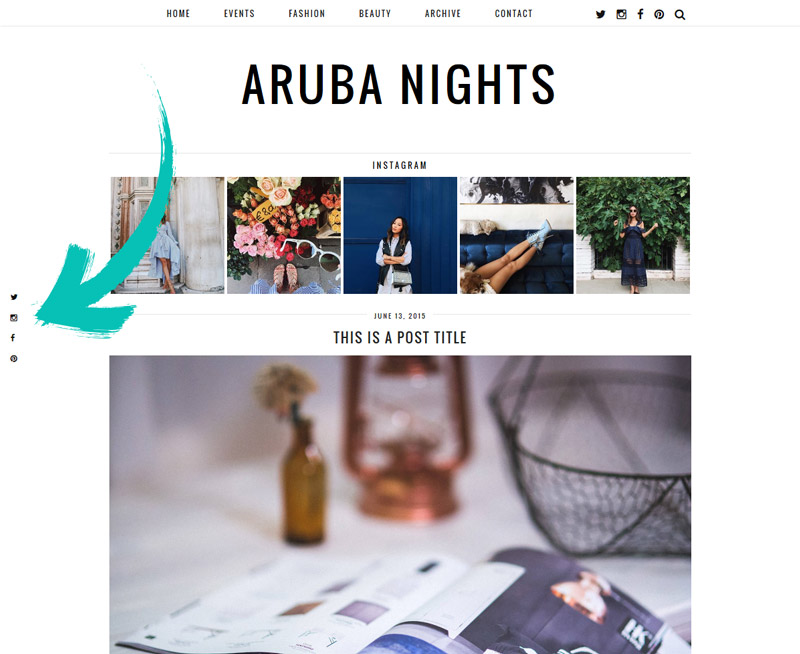 You can enable this feature by following the steps below:
1. Add your social links to the page at pipdig > Social Links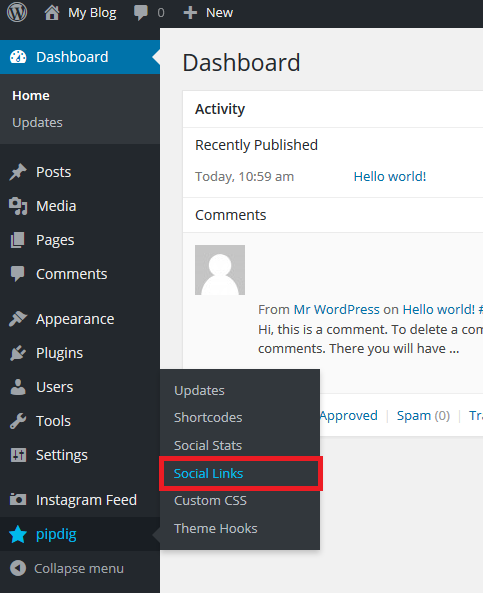 2. Go to the Customizer screen at Appearance > Customizer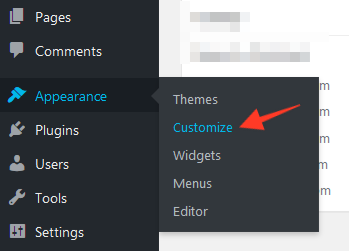 3. Look for the "Social Sidebar" tab in the options on the left.