After installing the Shopr plugin, one of the first things you should do is add your License Key so that you can receive updates and the latest features. This is important so that the plugin will continue to be compatible wit the latest version of WordPress.
Note: If you are setting up on a testing/development server, you do not need to activate the plugin until you launch the site
You can find your Shopr License Key in your email receipt: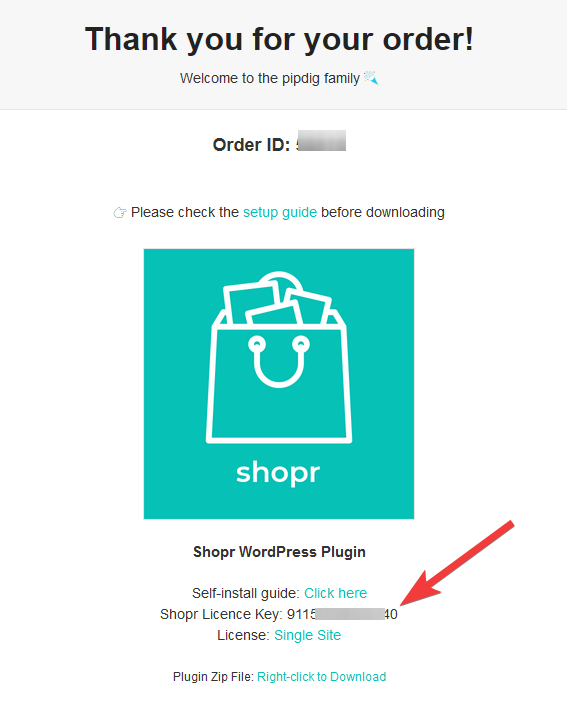 Copy the License to the Shopr > Settings page in your dashboard, then you're good to go!
If you experience any problems activating the plugin you are welcome to contact us.
Article tags: license key, lisense, licence