Creating a WordPress blog takes a few minutes. Within a few moments you will have your very own corner of the internet!
There are just two main steps to create your site:
1. Purchase a WordPress hosting package from this page. The 'StartUp' plan will be suitable for most people and is the best value at £35 ($50 USD) for the year.
2. Once you login to your Customer Area for the first time, you will be asked if you want to setup a new website (example below). Select WordPress and the page will expand asking you to fill in your information. Add your email, admin username and password and click on the green Confirm button.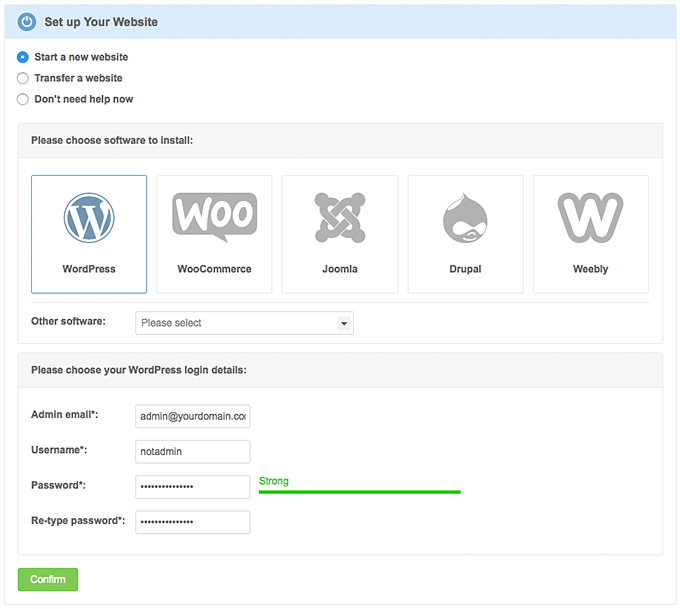 That's it! Your new site will now be online and you can log in to get started. You can now purchase any of our WordPress themes on this page.
If you need any help setting up WordPress and/or your theme, you're welcome to contact us or take advantage of our free installation service 🙂