This guide relates to pipdig Blogger Templates. Please note that you may see different settings if you are not using our templates on your blog.
Snapchat introduced Snapcodes as an easy way to add friends on Snapchat. Simply point your Snapchat camera at a Snapcode and tap your screen to add!
How to display your Snapchat Snapcode
1. Download your Snapcode from this link.
2. Go to the "Layout" section of your Blogger dashboard: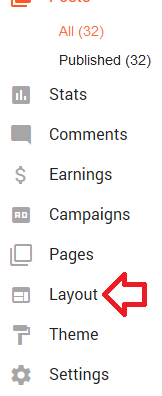 3. Click "Add a gadget" in the section you would like to display the Snapchat Snapcode:

4. Select "Image" from the options:

5. Upload the image you downloaded in step 1. Then click the "Save" button: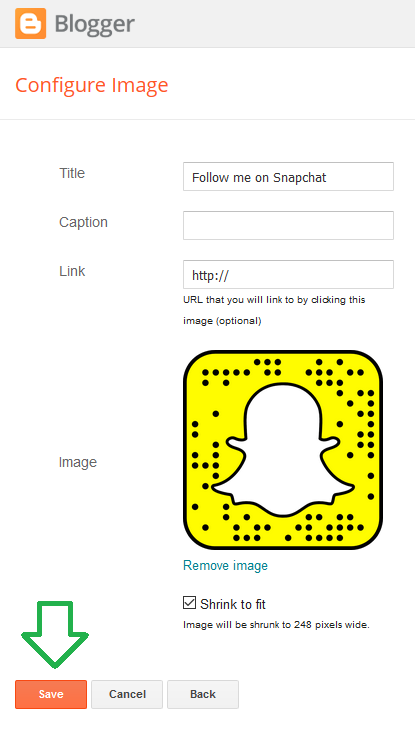 That's it! People can now follow you on Snapchat by scanning your Snapcode with their phone.