This guide relates to pipdig Blogger Templates. Please note that you may see different settings if you are not using our templates on your blog.
You can change the layout of your blog at any time. For example, you may wish to remove the sidebar and have a single column layout.
To remove the sidebar, follow the steps below:
1. Go to the "Theme" section of your dashboard. Then click the "Customize" button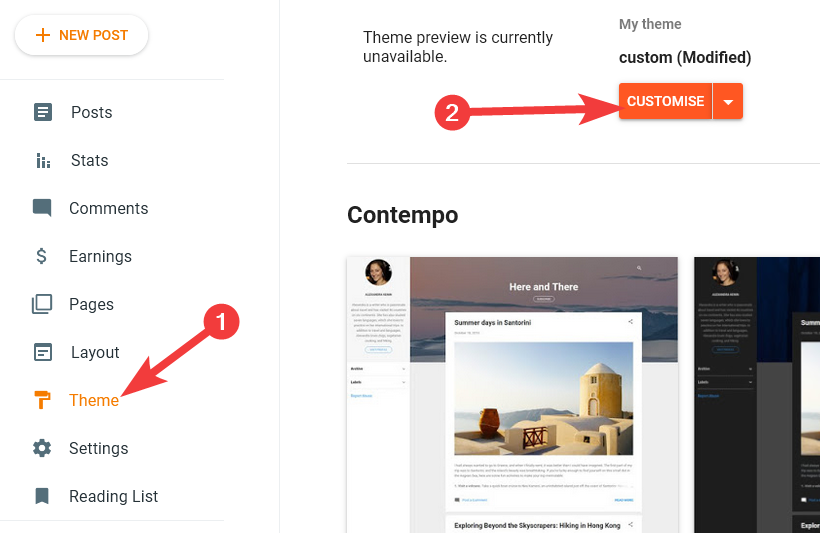 2. This page shows a preview of your blog, along with editing options along the left side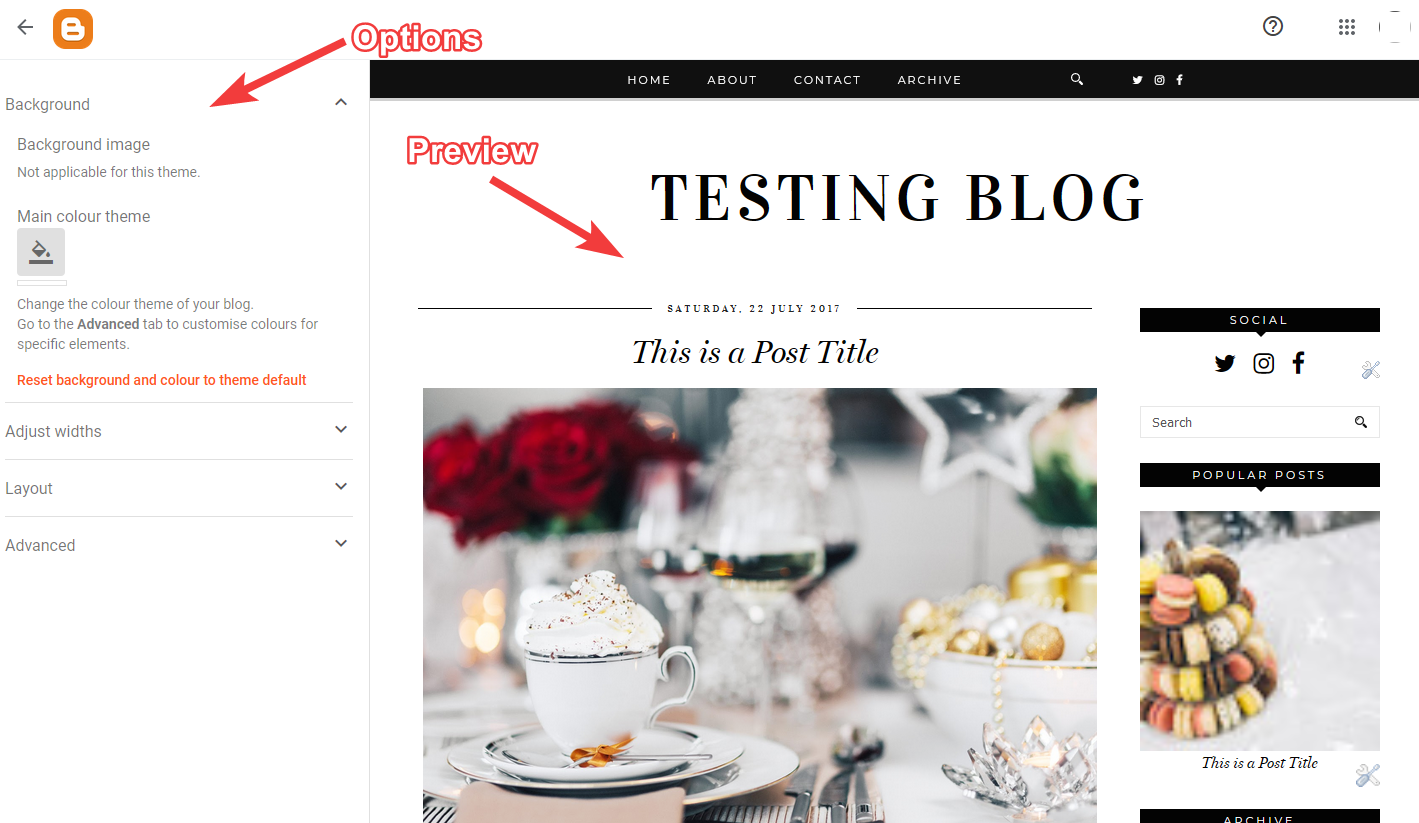 3. Go to the "Layout" tab on the left side of the screen. Then select the option to remove the sidebar
4. When you're happy with the preview, you can save any changes by clicking the button at the bottom right of the screen.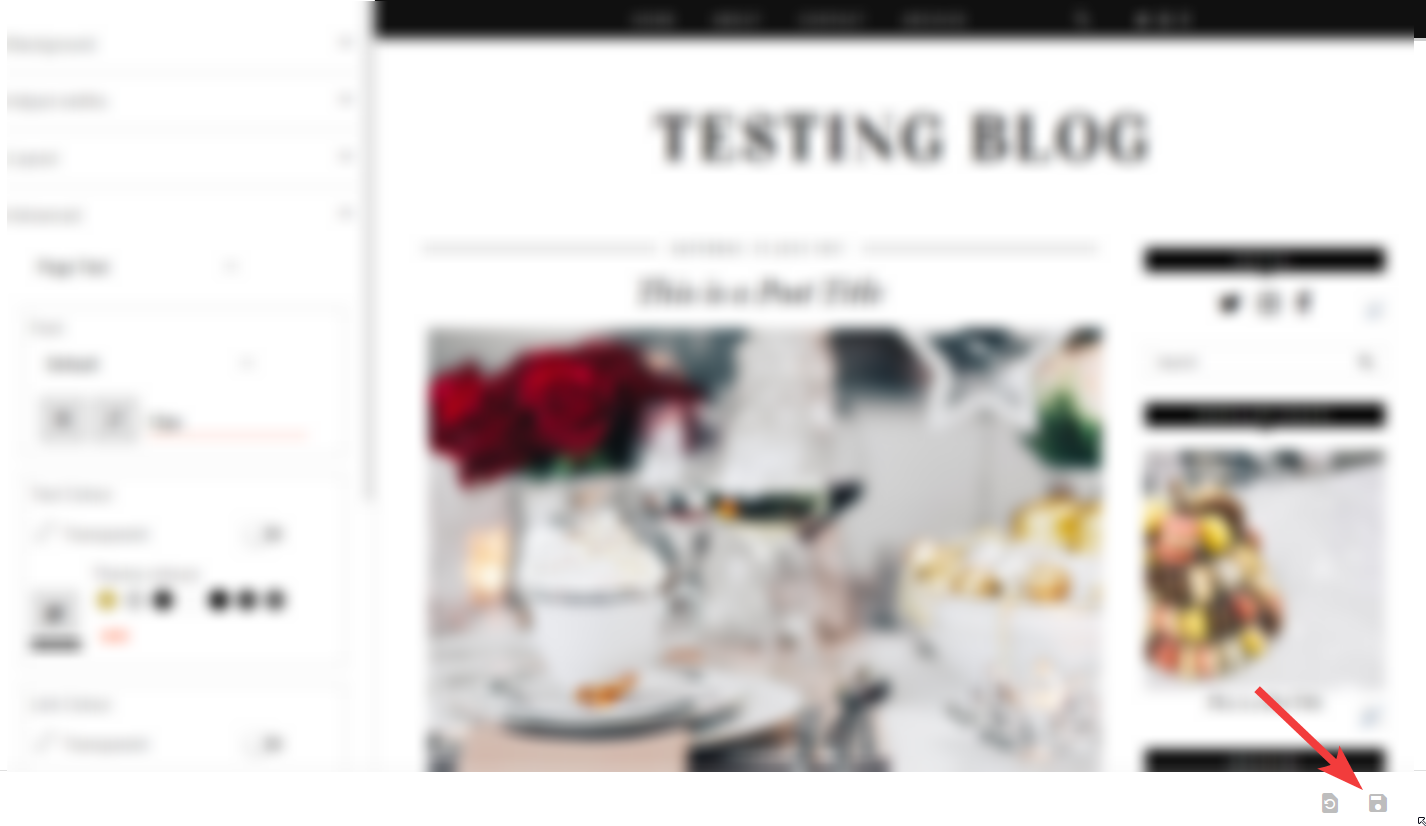 If you make a mistake, or don't want to keep the changes, simply exit the screen and no changes will be saved.