Our Blogger templates use Google's Mobile Template system so that your content loads super fast on mobile devices. We recommend enabling the mobile template on your blog so your readers can benefit from this, and also because Google recommends it.
How to enable the mobile template:
To activate the mobile template, first go to the "Theme" section of the dashboard: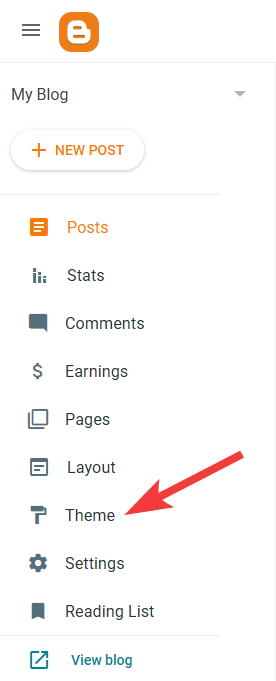 Then follow the steps below:
1. Click the "gear" symbol.
2. Select "Yes."  (Or "No" if you would like to disable it)
3. Select "Custom" from the dropdown menu.
Note: If you would like your blog to look the same on both desktop computers and mobiles, you might wish to disable the mobile template. We don't recommend doing that, but you do have the option.
Article tags: mobile version, mobile layout, mobile view, cell, phone