Over the past year or so Blogger/Blogspot has become increasingly bad at blocking spam comments before they reach your blog. During our free Blogger template installation service, we have noticed that some blogs contain a lot of spam comments.
What is a spam comment?
A spam comment is usually created by an automated computer program which posts irrelevant comments. These may contain advertising links or explicit/inappropriate information.
Below is an example of a spam comment:

Why are spam comments bad?
Firstly they look terrible! Having a blog post which shows links to free Viagra pills probably isn't going to help your brand much, even if your blog is about Viagra...
When search engines such as Google analyse your blog's content, they also read the comments. If your blog posts include links to porn, viruses or malware they will take that into account in your ranking. This will also impact scores such as Domain Authority which is very difficult to fix over the longer term.
How do I stop spam comments?
We recommend the following settings under the Settings > Posts, comments and sharing section of your Blogger dashboard: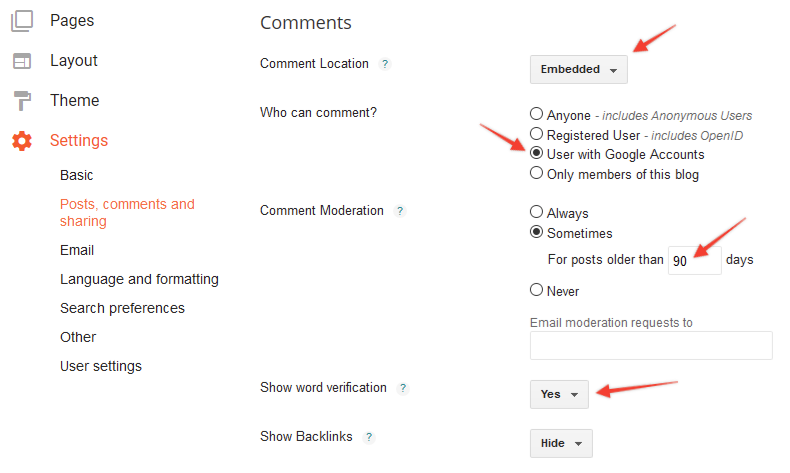 Using these settings should help to reduce spam comments. You will also need to manually approve any comments on posts which were published over 3 months ago. You may also wish to consider manually approving all comments. This can be a great way of keeping up to date with comments and replying/engaging with your readers.