Creating a WordPress blog only takes a few minutes and is very easy (no scary tech stuff, don't worry!). Within a few moments you will have your very own corner of the internet and will be ready to rock.
There are just two steps to create your site:
1. Purchase a WordPress hosting plan from this page. The 'Basic' plan is perfect for starting out, however you can select any plan you prefer. The Basic plan is £45 for 1 year, or you can purchase 3 years up front for £81, which is a great offer!
2. When you log in to your account you will be asked if you want to setup a new website (example below). Select WordPress and this will install WordPress on your site in a few seconds. Easy!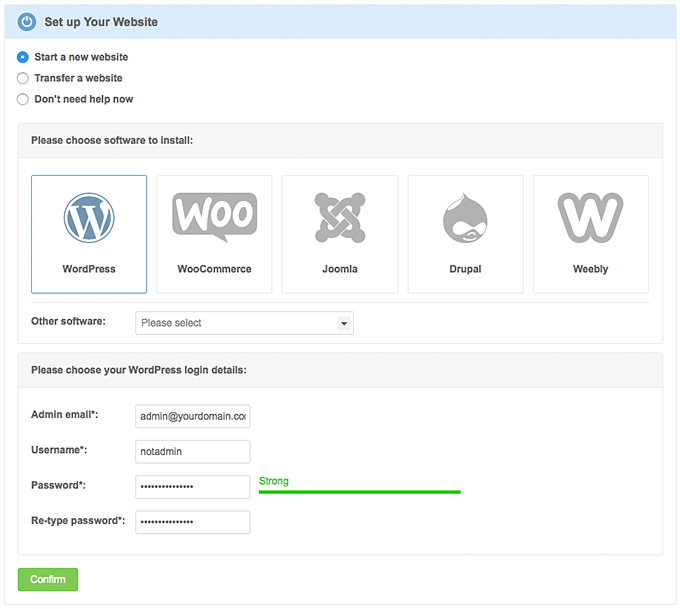 That's it! Your new site will now be online and you can log in to get started. You can now purchase any of our WordPress themes on this page.